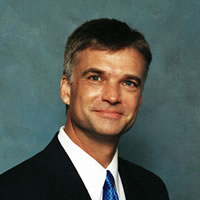 Matt Durfee
Prior to launching Navigator Executive Advisors, Matt held Senior Vice President, Vice President and executive-level Human Resources positions in a number of the world's most admired companies including Pepsi Cola, Nestle, Frito-Lay International, Hard Rock Cafe, Bank One, Cendant and Centex Homes. His expertise in career & leadership transition, change management and executive development is supplemented with extensive experience in roles ranging from the business unit level to the Board of Directors. His international corporate experience is supplemented with a two-session assignment for the U.S. Council for International Business to represent national employer interests at the European United Nations/I.L.O. in Geneva, Switzerland. Matt earned his Master's degree in Labor & Industrial Relations from Michigan State University and subsequently completed an executive program in Financial Analysis at the University of Chicago Graduate School of Business. His newspaper column, Navigating Your Job Search, appears in over 40 major U.S. markets.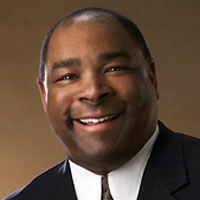 Jeffrey B. Reeves
 Jeffrey B. Reeves has more than twenty years' experience as an influential Senior Business Executive with four Fortune 100 organizations: Pepsi Cola, US West, Scott Paper Company, and Sam's Club, a Division of Wal-Mart Stores, Inc. His experience and responsibilities have included roles as CAO, interim COO, EVP, SVP and Human Resource Vice President, in addition to having impacted areas of oversight in communications, marketing, branding, public relations, government relations, IT and facility management. He was accountable for oversight of Allianz Life HR and other staff functions, prior to becoming Human Resource Executive and EVP Administration of Azoa HR (Allianz Life and Fireman's Fund). He previously served as a member of the Executive Team and Advisory Board in his role as Human Resource Executive & Chief Organizational Effectiveness Officer, Strategist, and Consultant for the Ohio State University Medical Center and other University departments. Most recently, in interim executive assignments, he contributed to the strategic alignment of Kindred Health Care, a leader in LTAC Industry, Gevity, Roche, and ISource. Jeff was a three-year starter, special teams captain and letterman with the University of Michigan Wolverines including participating in three Rose Bowls and one Gator Bowl. He is a former member of the NFL's Seattle Seahawks and a current member of the NFL Players Association.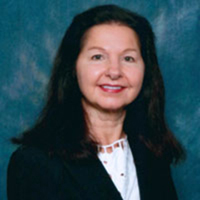 Diane Maner
 Diane serves as both Executive Advisor and Director of Operations and is responsible for client coaching, recruiting, training and alliance partner relations. During her distinguished career, she has held key management positions with several of the most prominent names in the hospitality and resort industries including the Peabody Hotel Group, Grenelefe Golf and Tennis Resort and most recently Wyndham Vacation Resorts as Regional Director of Human Resources. Diane holds a degree in Psychology & Philosophy and has served on several executive boards including the Polk County Workforce Development Board







Ron Wilensky
 Mr. Wilensky has an impressive record as an executive coach helping individuals and organizations reach their performance potential and has firsthand experience as a Fortune 500 executive. He is certified in the Goldsmith Executive Coaching Process and earned certification as Advanced Level Coach by Stakeholder Centered Coaching, Inc. Ron has been coaching executives since 2004 and his clients include companies such as Universal Orlando, Wyndham Vacation Resorts, Inc., Marriott International, Avis Rent A Car, Hard Rock, Holiday Inn, Hertz Corporation, CHEP (a pooling and distribution company), SunGard Public Sector (software and consulting company), and more. He coaches across a broad spectrum of disciplines including finance and accounting, sales and marketing, customer and technical services, human resources as well as executives at all levels. Prior to joining Navigator, Ron served as Senior V.P. Human Resources for Marriott Vacation Club International, Senior V.P. Employee Relations for Marriott International, V.P. Human Resources for Avis and Director of HR for the Hertz Corporation. In addition to his coaching certifications, he completed his MBA at Northwestern University and graduated from The Strategic Human Resources Program at Harvard University.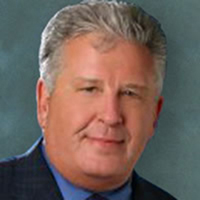 Noel Ferguson
Noel has extensive senior management experience having served in a number of executive capacities including as Senior Vice President of Human Resources & Quality Programs for Marriott Host Services Corporation and Senior Vice President of Human Resources for the La Quinta Corporation. In addition to his corporate achievements, his leadership experience extends into entrepreneurial endeavors including founding Ranch Preservation Partners in Dallas, Texas and launching an award-winning micro-brewery restaurant in Santa Fe, New Mexico. Noel is recognized for his expertise in leading cultural change & leadership effectiveness initiatives as well as for serving as a key advisor to Chief Executive Officers and senior executive team members for both private and publicly-traded companies.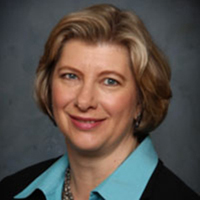 Sherri Merbach
Sherri Merbach has more than twenty years of experience providing executive coaching, outplacement coaching, organizational development, leadership development and training. Her diverse career has developed over many industries such as hospitality, professional services, engineering, information technology, and sales organizations. As a project manager, she has implemented strategic alliances working with multiple companies and large cross-functional teams. For business guests at Walt Disney World, she delivered presentations and facilitated seminars on HR practices, leadership, creativity, and quality management. Sherri has a Master of Business Administration from the University of Central Florida and holds her certification as Certified Public Accountant. She has Bachelor of Science degrees in Organizational Behavior, Management, and Accounting from Illinois State University in Normal, Illinois.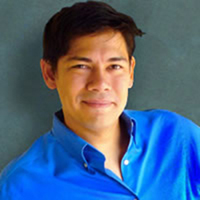 Roe Sie
Roe has over 12 years of Human Resources management experience with particular expertise in the areas of executive compensation, benefits and organizational effectiveness. He has consulted across a wide spectrum of industries including banking, hospitality, restaurants, theme parks, telecommunications, construction and health services. Roe has held positions at premier corporations such as Walt Disney World and Darden Restaurants and most recently was VP of Human Resources for Wyndham Vacation Ownership. In addition, he brings expertise in developing careers outside of a traditional corporate environment. Roe has built and managed a multi-million dollar real estate portfolio, as well as two startup production companies in Hollywood, California. He holds a bachelor's degree in International Relations from the University of Pennsylvania and has completed coursework for Six Sigma Green Belt certification.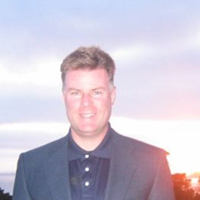 Vic Benoit
 Prior to joining Navigator as the Managing Director for the Northeast Region, Vic led the talent acquisition team of Heineken USA with staffing responsibilities for all of North America in addition to providing support for international recruiting activities. During his 14 years in Human Resources for PepsiCo's Frito Lay and Pepsi Cola businesses, Vic spent several years as the Senior Director of Staffing for the Pepsi Bottling Group. Prior to PepsiCo, he worked for Price Waterhouse Coopers in New York City where he held several Human Resources positions in their global corporate offices. After earning his degree from Clarion University, Vic began his career in Sales with the Procter & Gamble company in Ohio. He currently resides in Darien, Connecticut with his wife Maria and their two children and volunteers throughout the area helping the unemployed develop their career skills and serving for 6 years as a board member for the YMCA.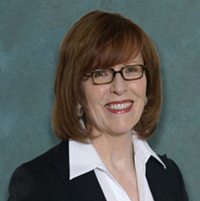 Jan Cannon
Jan has more than twenty years of human resources experience, combined with 6 years of operations experience in healthcare and retailing. She has held Vice President Human Resources positions at Cranium, Sur La Table and Cendant Corporation as well as senior level roles at WRQ, Vulcan Northwest and Dayton-Hudson. Jan has led the mergers & acquisition process in global companies and has worked with early-stage, mid-size and large organizations. Jan's passion and expertise is in executive coaching, talent assessment & alignment and change management. Jan holds a B.A. in Communications Theory from Seattle University and earned a Certificate in Technology from Stanford University.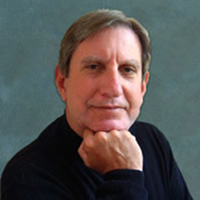 Dr. Nick Horney
 Nick is a Principal and founder of Agility Consulting and Training and specializes in providing products, consulting and training that enable individuals, teams and organizations to effectively respond to and manage change. He held senior leadership roles in Human Resources and Quality in divisions of Nestle and Pepsi and was a Vice President at the Center for Creative Leadership responsible for global marketing, business development, partnerships & alliances and the client services center. He received his Ph.D. in Organizational Psychology from the University of South Florida and retired from the U.S. Navy Reserves at the rank of Captain. You can also view Nick's website at
www.agilityconsulting.com.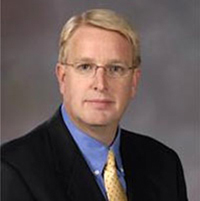 Steve Mitchell
Steve joined Navigator after working directly with CEOs and senior executives to build effectiveness and increase capability in various manufacturing and consumer organizations. He has held executive human resource positions at AlliedSignal, Honeywell, BP/Amoco, Brambles Ltd., Kimberly Clark, First Solar and others. He brings extensive global experience in Europe, Asia and Latin America, speaks fluent Spanish, and has lived outside the U.S. for nine years. Steve earned a Masters degree in Organization Behavior from Brigham Young University (BYU) and holds a Bachelors degree in Sociology. He is a Six Sigma Greenbelt, and certified in Situational Leadership, the Myers-Briggs Type Inventory and additional assessment methodologies.






Stephen Hoel
In addition to being an integral member of Navigator Executive Advisors, Stephen Hoel is also President of Diversity Leadership Consultants. He specializes in leadership development and improving organizational effectiveness of leadership and team skills. He has over thirty years in leadership and organizational development experience, both in operations management and as a facilitator of leadership, diversity and team building. Stephen developed a vast array of operational experience with over 20 years experience in the hospitality industry in both operations management and human resources with such organizations as Walt Disney World Resort, Hilton and Marriott. Stephen is a Certified Master Facilitator of The Leadership Challenge® Workshop and has delivered over 65 successful workshops to organizations such as the Department of Defense Office of the Inspector General, Defense Contract Management Agency, US Department of Justice and the Department of Energy. He holds a Bachelor of Science Degree in Business Administration and a distinguished graduate Masters of Arts Degree in Human Resources Development and is certified in numerous individual and organizational assessment methods.