Executive Coaching at a Glance
Comprehensive Coaching process
World-class behavioral assessments
Up to six months of individual coaching by former senior executives
Due to competing priorities as well as possible participant reservations regarding the sincerity of in-house coaching activites (e.g., perceptions of ulterior motives or hidden political agenedas) Navigator delivers a level of undivided and uncompromised candor, focus, commitment, and expertise that is generally unobtainable with an organization's existing resources.  
Unlike other coaching firms that typically employ organizational development specialists or consultants that have never risen to the ranks of executive management, we combine our real world senior executive experience with the behavioral assessment tools and proven processes of our executive coaches and experts to offer our clients a Best of Both Worlds approach to improving performance and interpersonal effectiveness.  
Initially, a Navigator advisor will meet with clients at their offices and conduct face-to-face interviews with their supervisors, peers and direct reports. Depending on client preferences and location, periodic coaching sessions (generally bi-weekly) can be effectively conducted at the client's office, the Navigator Career Center, neutral offsite locations, or telephonically. Individual project coaching usually occurs over a five to six month period while retained coaching requires an initial six month commitment (for teams or individuals).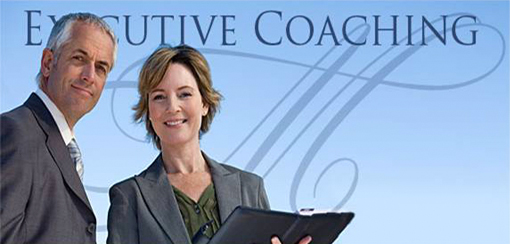 With a comprehensive array of approaches that help your executive excel in their role, Navigator leverages best-in-class coaching processes including Marshall Goldsmith's program, developed from his experience as a former GE executive coach to Jack Welch. Other approaches include James Flaherty's coaching method, Tony Stoltzfus's Leadership Coaching process and renowned coach Bruce D. Schneider's Energy Leadership teachings. With these methodologies and an array of proven assessment tools at our disposal, Navigator addresses our client's developmental needs with fresh & accurate insights. Coaching services are available anywhere in the U.S., Canada and most international locations.
Our Clients Include:
High Potential
At Risk
Developmental
Retention Intervention
Executive Team Retainer
The High Cost of Failure
It is not unusual for an organization to commit more time & resources on corrective action for underperforming executives than on individuals identified as either being "high potential" or critical to building their talent pipelines. While the business case for investing in underperforming executives is compelling (see example below), Navigator encourages clients to make commensurate & strategic investments in their future leaders.
Navigator's unique Retention Intervention approach to executive coaching is specifically intended for valued executives who may have recently been negatively impacted by organizational restructurings (e.g., reduction in scope or responsibility) or were passed over for promotions – both circumstances that often inspire otherwise loyal executives to actively seek career opportunities elsewhere. By way of a timely & comprehensive coaching engagement, Navigator reinforces the employer's commitment to the individual while assessing and developing the skills & behaviors necessary for future growth within the same organization.
EXAMPLE: Cost of involuntary separation due to behavioral and leadership issues of an otherwise highly driven and results-oriented executive:


Base Data

Executive Base Salary:
$150,000

Targeted Bonus:
$50,000

Total Targeted Pay:
$200,000


Cost of Attrition*

6 Months Severance:
$ 75,000

Outplacement:
$ 15,000

Search Fee for Replacement:
$ 60,000

New Hire Homeowner Relo.:
$ 95,000

Total hard dollar costs: $ 245,000


*Represents estimated basic expenses only and does not attempt to calculate the financial costs of lost productivity, customer defections, ramp-up period & training costs for new hire, staff turnover, lost institutional knowledge, etc.