Our Principals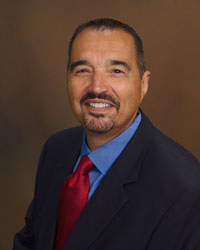 Joe Filimon

Joe Filimon is a results-driven executive with twenty-plus years of global human resources and supply chain management experience with divisional, regional and multi-site responsibilities. Skilled in both union and non-union labor relations, his labor relation's experience includes negotiations, decertification and European Works Council expertise.

Joe joined Executive Search Firm Thomas E. Hardee and Associates in 2004, and upon retirement of Senior Partner Tom Hardee, Joe & Steve Steury created Navigator Search Advisors in 2011. His Talent Acquisition experience & knowledge crosses all disciplines and his focus has been in the areas of Human Resources, Marketing & Sales and Supply Chain Management. During his corporate career he had specific line responsibilities in both manufacturing and logistics. Joe's logistics experience was built from his years serving Frito-Lay as Regional and then Area Logistics Manager with responsibility for distribution and traffic centers in Kentucky, North Carolina and Tennessee; and of course with CHEP. His domestic and Mexico manufacturing experience was built while working with Frito-Lay, Converse and NewellRubbermaid. Joe is known for his Leadership ability and strong Strategic Partner focus.

Joe earned his Bachelor of Science Business Administration degree in Industrial Management from Youngstown State University. His most recent successes were in multiple leadership roles with CHEP International, a US $3.0 billion global logistics business that provides equipment management and supply chain support services in 42 countries across six continents. Joe served as Senior Vice President of Human Resources for CHEP USA and was Acting Senior Vice President Human Resources for CHEP Global. From those positions, Joe expatriated to lead the restructuring effort and day-to-day HR activities in Europe where he was accountable for seven (7) HR Directors and 3,900 employees with $1 billion in business operating across 20 countries. He then repatriated back to the United States and assumed the Senior Vice President position and full HR responsibility over Asia-Pacific, Africa, Latin America and Canada, which included over 3,000 employees.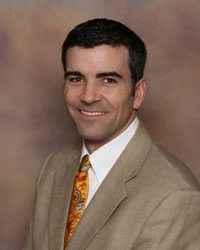 Steve Steury

Steve Steury has over twenty years of professional experience, including three years in National Account Sales for corporate relocation services and sixteen years in Executive Recruiting & Recruiting Research/Sourcing. He joined Thomas E. Hardee & Associates, Inc. as the firm's second partner in 1997, and after the retirement of senior Partner Tom Hardee in 2011 Steve formed Navigator Search Advisors with Joe Filimon.
With a strong emphasis on executive suite projects, Steve identifies and recruits high-caliber candidates from Director to President and CEO. He manages client relationships with many of the firm's major clients, as well as search assignments and recruiters. Steve also leads the research staff, whose unique approach and proprietary tools lay the foundation of every search project Navigator Executive Advisors undertakes.
Search projects that Steve has led cover all functional areas and a variety of industries from Manufacturing and Distribution to Software to Healthcare and Medical Device. The geographical scope has covered much of the globe, from the Americas to Europe, Asia and Africa.
Steve pursued pre-med studies and graduated with a Bachelor's Degree in Biology from Colorado College. He has lived in many parts of the country and has been in Minnesota for over a decade.